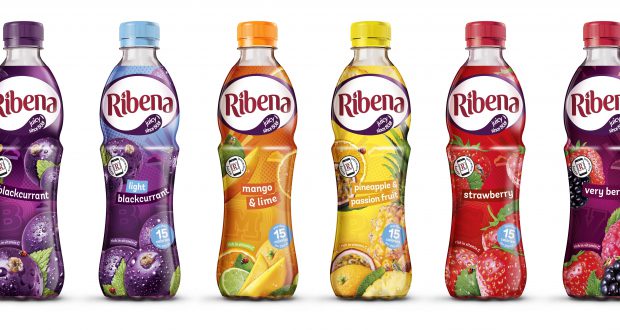 This page relates to Ribena, Last updated Feb 2022. Every effort has been made to assess each Ribena product individually. Ribena say:
All our products are suitable for vegetarian and vegan diets. We do not use any animal derived ingredients in our products and during the manufacturing process.

We do not add alcohol to our products as an ingredient, but there may be very low levels present in our products as alcohol is present as part of some of the flavourings used in our products. Alcohol is defined as ethyl alcohol or ethanol. We are advised by International Trade Federations that products cannot be claimed to be alcohol free as natural fruit flavours and fruit juices may contain naturally occurring alcohol.
You can read more on ethanol. The following are Halal:
Halal

Cartons

Strawberry
Blackcurrant
Blackcurrant Light
Pineapple & Passion Fruit

Ready to drink

Blackcurrant
Blackcurrant Light
Mango & Lime
Strawberry
Pineapple & Passion Fruit
Very Berry
Raspberry
Cherry Twist

Ribena Squash

Blackcurrant
Blackcurrant Light
Strawberry No added sugar
Pineapple & Passion Fruit
Raspberry and Rhubarb

Ribena Sparkling
Recipes may change so always check the ingredients on the pack.