Toffee Crisp
Toffee Crisp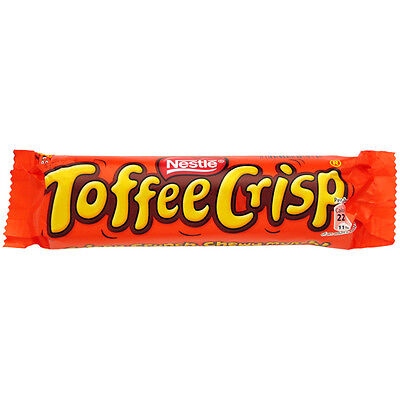 This brand has been listed as a Boycott Brand by the Witness. You can read more information here: Nestle | Israel Boycott Guide | by The Witness
This page relates to Toffee Crisp, Last updated June 2020.
Nestle confirm various ingredients are used around the world and there is an increasing number of importers of foreign nestle products in the UK. So they cannot guarantee your product is 100% suitable, you will need to check the pack to make sure it is a UK product.
Nestle produces a Suitable for Vegetarian list, so some information is based on the list they provide. All products on this list are free from meat, fish and their derivatives.
Every effort has been made to assess each Toffee Crisp product individually. The following are halal:
Halal

Toffee Crisp Chocolate Single Bar
Toffee Crisp Biscuit Bar
Toffee Crisp Bitesize Chocolate
Toffee Crisp Honeycomb
Recipes may change so always check the ingredients on the pack.