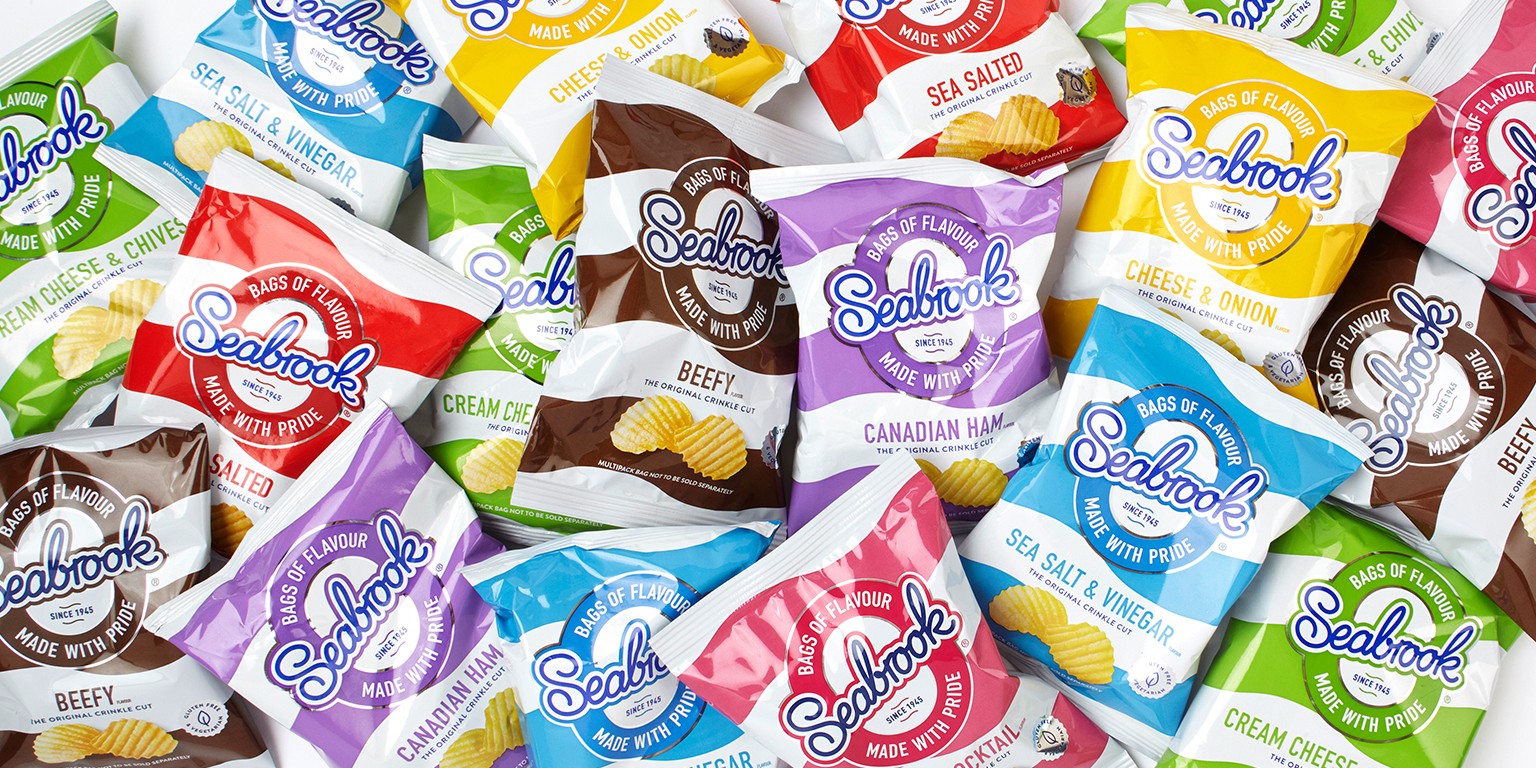 This page relates to Seabrook, Last updated Feb 2022. Every effort has been made to assess each Seabrook product individually.
The bacon flavoured crisps are halal, however, it is disliked to eat Artificial flavoured Bacon, thus the Smokey Bacon flavour should be avoided. See the post Stance on Artificial Bacon Flavour.
Halal

Crinkle Cut

Sea Salted
Sea Salt & Vinegar
Cheese & Onion
Prawn Cocktail
Beefy

Canadian Ham

Cream Cheese & Chives
Lamb & Mint
Pickled Onion
Lea & Perrins Worcestershire Sauce
Fish And Chips

Straight Cut

Loaded Fries!

Chilli Heat
Cheese & Bacon
Seaside Salt and Vinegar
Loaded Bites BBQ Beef
Loaded Bites Sour Cream and Onion

Miniions

Cheese & Onion
Sea Salt & Vinegar
Sea Salted

Paw Patrol

Skye's Pizza Flavour
Cheese

Trolls

Poppy's Ketchup Pop Strings
Barb's Bbq Beef Rock Strings
Recipes may change so always check the ingredients on the pack.