Jacksons Bread
Jacksons Bread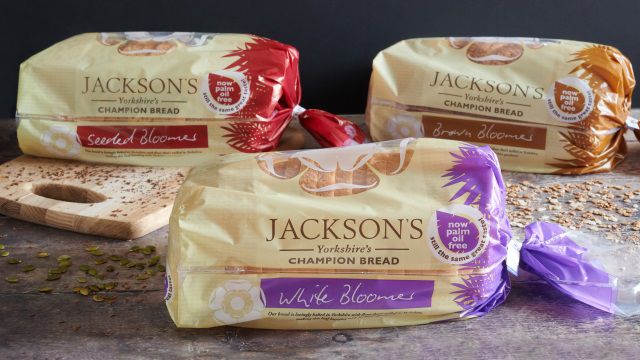 This page relates to Jacksons Bread, Last updated Nov 2020. Every effort has been made to assess each Jacksons product individually.
We can confirm no alcohol has been added to bread and any e920 ingredient is suitable for vegetarians.
Halal

Bread

White Bloomer
White Bloomer (Extra Thick Slices)
Seeded Bloomer
Super-Seeded Bloomer
Brown Bloomer

Rolls

Brown Rolls
Seeded Rolls
White Rolls

Misc

Hot Cross Buns
Yorkshire Muffins
Sage & Onion Festive Edition
The 1851 Loaf
Recipes may change so always check the ingredients on the pack.