Honest Organic
Honest Organic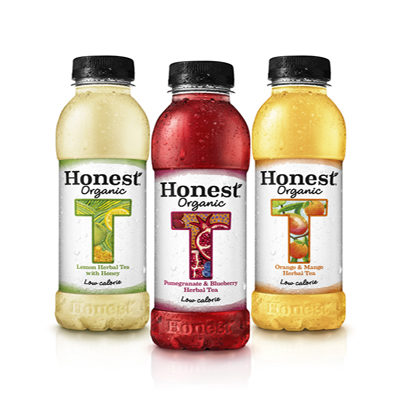 This brand has been listed as a Boycott Brand by the Witness. You can read more information here: Coca-Cola | Israel Boycott Guide | by The Witness
This page relates to Honest Organic, a Coca Cola company Last updated March 2022. Every effort has been made to assess each Honest Organic product individually.
The following are Halal:
Halal

HONEY GREEN TEA
"JUST" GREEN TEA
MOROCCAN MINT GREEN TEA

GREEN DRAGON TEA

HALF TEA AND HALF LEMONADE
PEACH OOLONG TEA
LORI'S LEMON TEA
PEACH OO-LA-LONG TEA
"JUST" BLACK TEA
MANGO WHITE TEA
MANGO MATÉ BLACK TEA
BERRY HIBISCUS FLAVORED HERBAL TEA
BLOOD ORANGE MANGO FLAVORED HERBAL TEA
HEAVENLY LEMON TULSI HERBAL FLAVORED TEA
BLACK FOREST BERRY HERBAL TEA
GINGER OASIS HERBAL TEA
GOLDEN TURMERIC PINEAPPLE HERBAL TEA
FRESHLY BREWED CLASSIC GREEN TEA

Yerba Mate

LEMON GINGER
PEACH MANGO
STRAWBERRY POMEGRANATE

Kids

APPLEY EVER AFTER
SUPER FRUIT PUNCH
GOODNESS GRAPENESS
BERRY GOOD LEMONADE
CHERRY GO ROUND
TWISTED TROPICAL TANGO
STRAWBERRY PEACHY KEEN
Recipes may change so always check the ingredients on the pack.