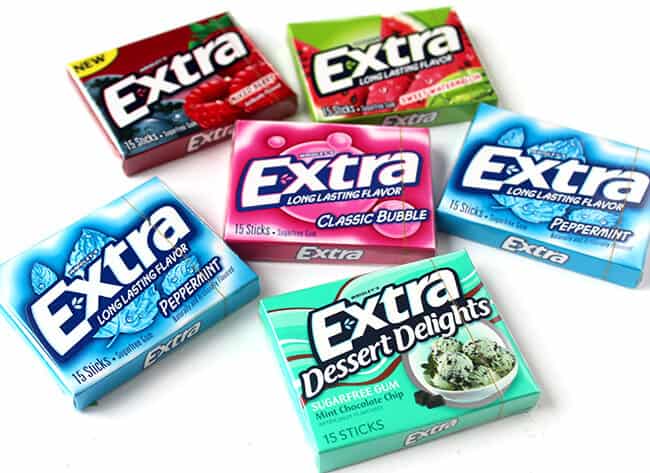 This page relates to Extra Gum, a Wrigley's and Mars brand. Last updated Mar 2021.
Please see below for a list of products suitable for Muslims. Every effort has been made to assess Extra Gum.
The following products are Halal:

Halal

Spearmint
Peppermint
Polar Ice
Winter Fresh
Cool Breeze
Classic Bubble
Smooth Mint
Strawberry
Sweet Watermelon
Tropical/Mango
Berry Burst
White
Cinnamon
Chewy Mints

Chewy Mints

Refreshers

Berry Mix
Mint Mix
Polar Ice
Spearmint
Recipes may change so always check the ingredients on the pack.