Bakestones Bread
Bakestones Bread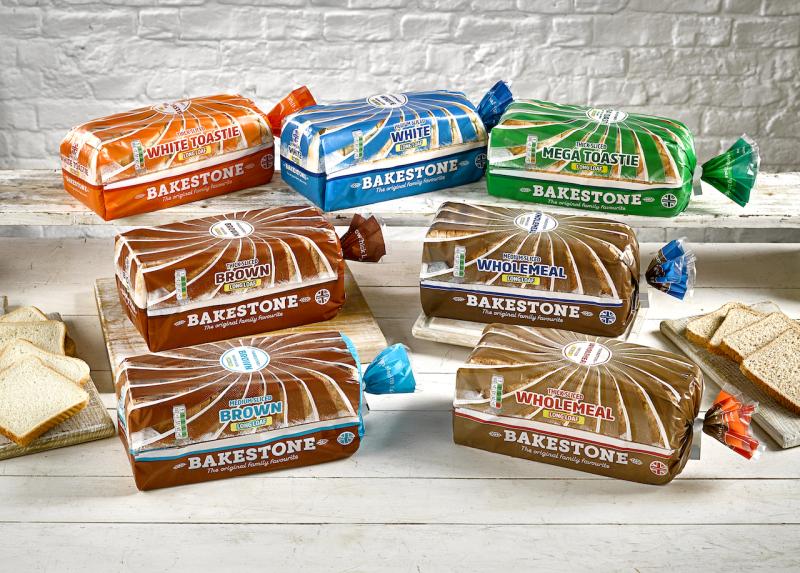 This page relates to Bakestones, Last updated Nov 2020. Every effort has been made to assess each Bakestones product individually.
They are all suitable for Vegetarians and Vegans.
Contain no L-cystine.
Contain no alcohol
Halal

Bread

Extra Thick White Slice Long Loaf
Medium Brown Slice Long Loaf
Medium White Slice Long Loaf
Medium Wholemeal Slice Long Loaf
Mega Thick White Slice Long Loaf
Price Marked Range
Thick Brown Slice Long Loaf
Thick White Slice Long Loaf
Thick Wholemeal Slice Long Loaf
Brite

Round Rolls

4 Oven Bottom Muffins
6 Brown Midi Barms
6 Flat Brown Baps
6 Flat White Baps
6 Oven Bottom Muffins
6 Voluptuous Brown Barms
6 White Midi Barms

Sliced Rolls

1 Bin Lid
4 Plump Brown Barms
4 Plump White Barms
4 Standard Brown Barmcakes
4 Standard White Barmcakes

Long Rolls

2 White Batons
4 Brown Nudgers
4 White Nudgers
6 Finger Rolls

Fruited Products

4 Hot Cross Buns
4 Standard Fruit Teacakes
6 Standard Fruit Teacakes
Fruited Batch Loaf

Breakfast Range

Crumpets
Potato Cakes
Scones

Cakes

CARAMEL SHORTCAKE
CARAMEL SLICE
COCONUT SLICE
CONGRESS SLICE
CORNFLAKE BUNS
CURRANT SLICE
FLAPJACK
JAM SLICE
LEMON SPONGE LOAF
OAT CRUNCH
YORKSHIRE PARKIN
Recipes may change so always check the ingredients on the pack.