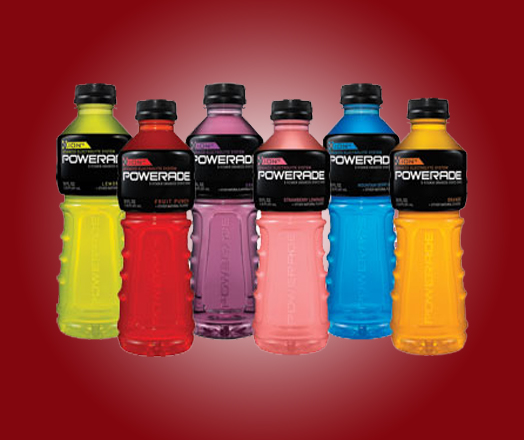 This brand has been listed as a Boycott Brand by the Witness. You can read more information here: Coca-Cola | Israel Boycott Guide | by The Witness
This page relates to Powerade, a Coca Cola company Last updated Feb 2022. Every effort has been made to assess each Powerade product individually.
The following are Halal:
Halal

Powerade

Mountain Berry Blast

Fruit Punch

Orange

Grape

Melon

White Cherry

Twisted Blackberry

Lemon Lime

Watermelon Strawberry Wave

Tropical Mango

Strawberry Lemonade

Lemonade

Kiwi Pineapple

Citrus Passionfruit

Powerade Zero

Mixed Berry

Fruit Punch

Orange

Grape

Strawberry

White Cherry
Watermelon Berry
Recipes may change so always check the ingredients on the pack.