Jacobs Crackers
Jacobs Crackers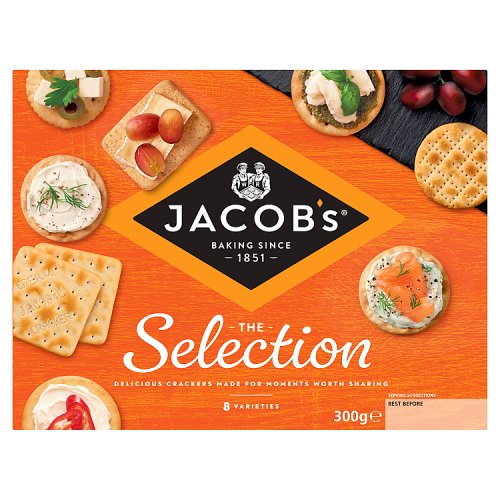 This page relates to Jacobs Crackers, Last updated Nov 2020. Every effort has been made to assess each Jacobs Crackers product individually.
Some products contain a trace amount of ethanol, but not as an added ingredient and none is present in the final product. Therefore they will continue to be halal.
Suitable for consumption

Toppable Crackers

Cream Crackers
Flatbreads
Crispbreads
Ciabatta
Choice Grain
Butter Puffs
Cornish Wafers
High Fibre

Snackable Crackers

Cheddars
Contain trace amount of ethanol

Toppable Crackers

Biscuits for Cheese
Flatbreads
Crispbreads
Ciabatta
Krackawheat
Sourdough

Savours

Sour Cream and Chives
Sweet Chilli
Cheese
Salt and Blacked Pepper

Cheddars
Recipes may change so always check the ingredients on the pack.