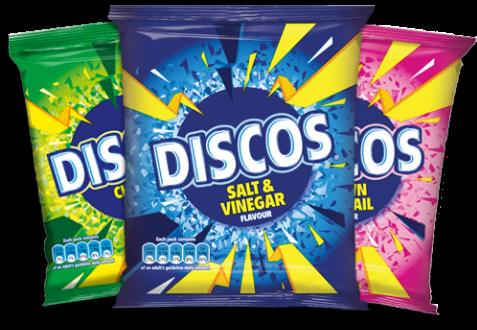 This page relates to the Discos range, KP produces a monthly list of products suitable for vegetarians and free for alcohol. Last updated March 2022.
The following are halal:
Halal

Cheese & Onion Flavour
Prawn Cocktail Flavour
Salt & Vinegar Flavour
Recipes may change so always check the ingredients on the pack.