Coca Cola Signature
Coca Cola Signature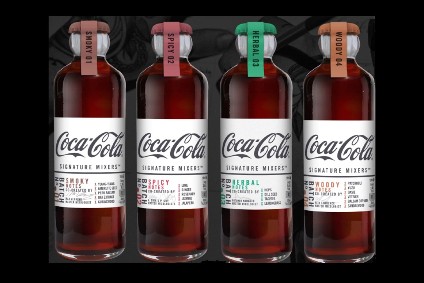 This brand has been listed as a Boycott Brand by the Witness. You can read more information here: Coca-Cola | Israel Boycott Guide | by The Witness
This page relates to Coca Cola Signature, a Coca Cola company Last updated March 2022. Every effort has been made to assess each Coca Cola Signature product individually.
From the Coke website
Is Coca-Cola certified halal in Great Britain?
No. But the ingredients and manufacturing processes used by The Coca-Cola Company are rigorously regulated by government and health authorities in more than 200 countries, including many where Islam is the majority religion. All of them have consistently recognised Coca‑Cola as a non-alcoholic product.
Here's the list of ingredients in Coca-Cola:
Carbonated water – Approximately 90% of Coca-Cola is water. The carbonated part is purified carbon dioxide, which gives the drink its "bubbles" or "fizz".
Sugar – Coca-Cola Classic's sweet taste (and also some of its mouthfeel) comes from sugar. Coca-Cola Zero Sugar and Diet Coke are sugar free.
Caramel colour – A very specific caramel is made especially for Coca-Cola, to give the drink its characteristic colour.
Phosphoric Acid – The tartness of Coca-Cola comes from the use of phosphoric acid.
Caffeine – The slight bitterness in the taste of Coca-Cola comes from caffeine
Natural flavours – The essence of the secret formula of Coca-Cola is its blend of natural flavours. This is the most protected and secret part of the formula.
All the flavours are fine, but we the exact make-up of the natural flavours. This is a mix of various ingredients to create the taste. However do verify that the flavours are all suitable for vegetarians and do not contain alcohol.
The following are Halal:
Halal

Coca-Cola Signature Mixers Herbal Notes
Coca-Cola Signature Mixers Smoky Notes
Coca-Cola Signature Mixers Spicy Notes
Coca-Cola Signature Mixers Woody Notes
Recipes may change so always check the ingredients on the pack.